Stories
The new role of the lobby
We take a closer look at unique places of connection which offer a welcoming sense of togetherness and opportunity. Discover our selection of lobby designs that reveal the potential of this space.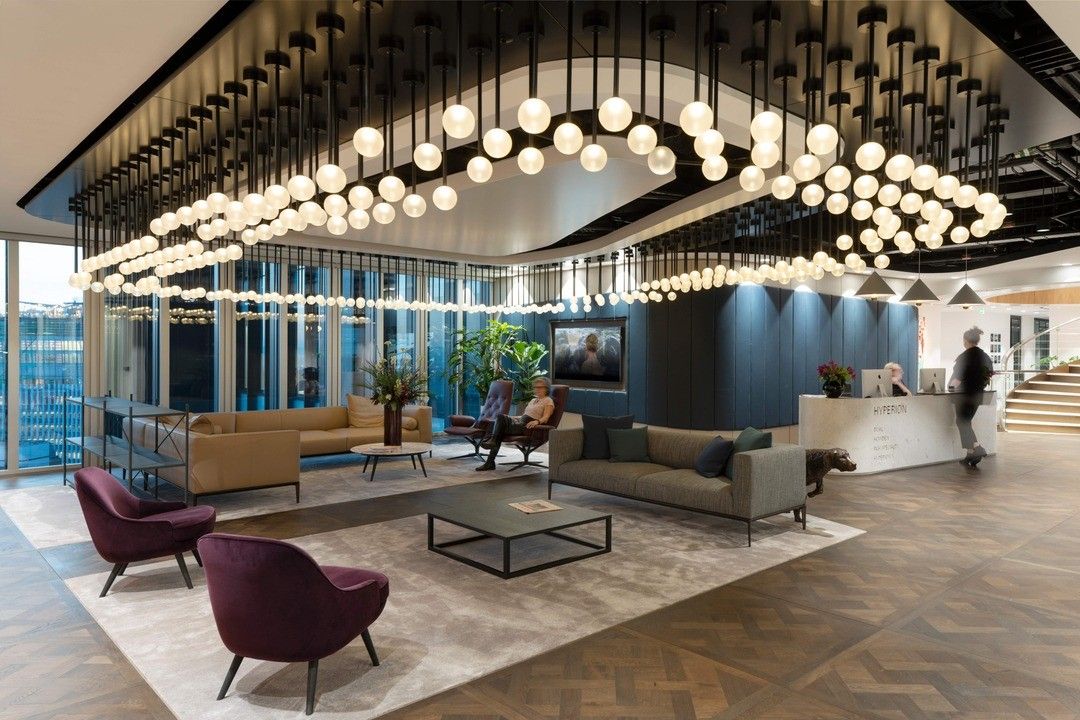 The role of the lobby has changed. In years gone by, this central space was used mainly for transiting to other areas of a building, or as a pick-up point for visitors. Now, a company's lobby is a destination in itself: an inviting, shared space where individuals happily spend extended periods of time together. Designed with people in mind, it prompts spontaneous moments of informal connection – often on soft, upholstered sofas and lounge chairs that create a feeling of home.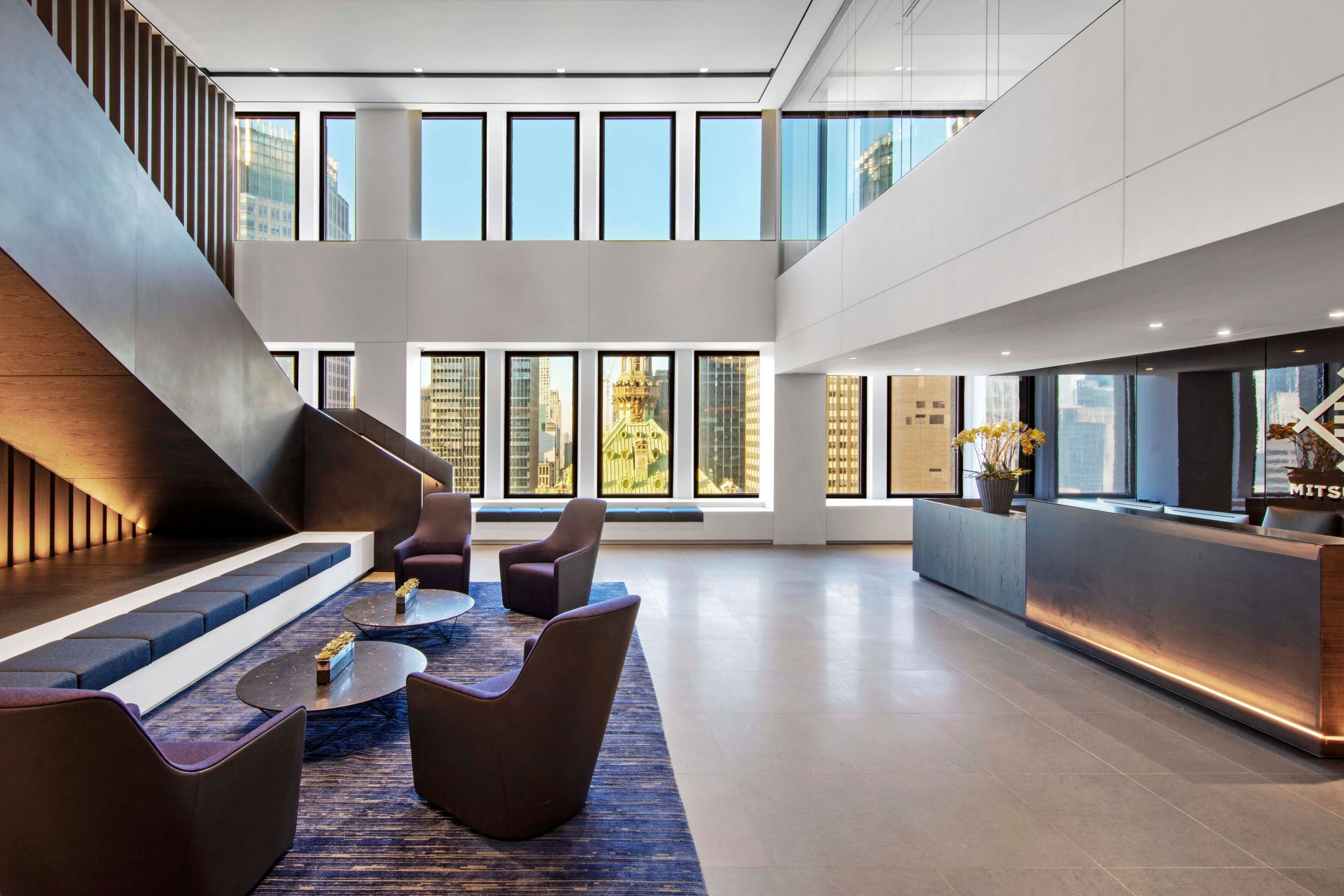 A flexible space meeting multiple demands
A contemporary lobby not only welcomes visitors, it is also used by employees as a place to meet, work, or socialize together. Often centrally located, it is flexible enough to be used in many different ways – as a coffee bar, corporate lounge, reception area, meeting place, and more.
A well-designed lobby optimizes not only the use of space, but also employee wellness and productivity, offering individuals an opportunity to recharge, and to connect with each other.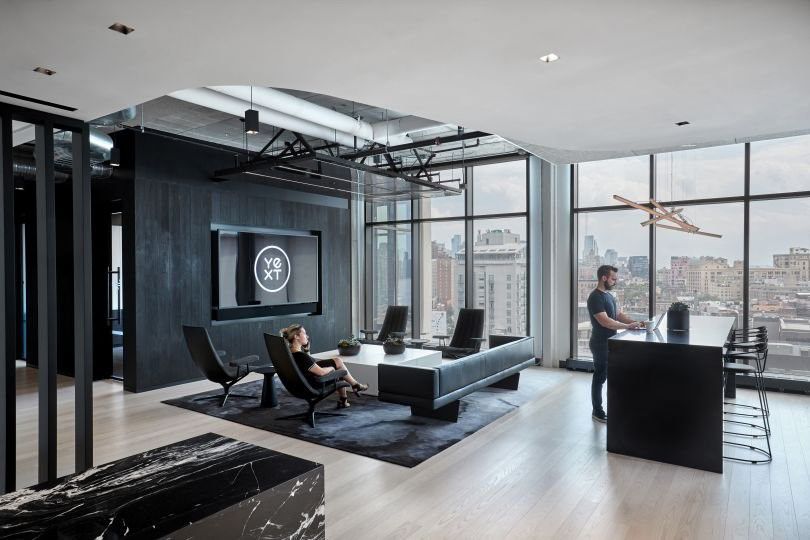 Biophilic design connecting interior and exterior
The lobby is often located at the meeting point of architecture and nature; between the internal and external urban spheres. Its design can facilitate a seamless transition between the two, thanks to the incorporation of natural elements. Biophilic aspects in architecture, products, and materials increase the indoor environmental quality (IEQ) of the space, supporting the well-being of every visitor.
Light and airy lobbies with expansive glass windows offer a connection to the outdoors. This lobby of Accentro Real Estate in Berlin, pictured left, benefits from an abundance of natural light, while the lobbies pictured below are characterized by the use of natural materials, both in the interior design and in the furniture chosen for each space.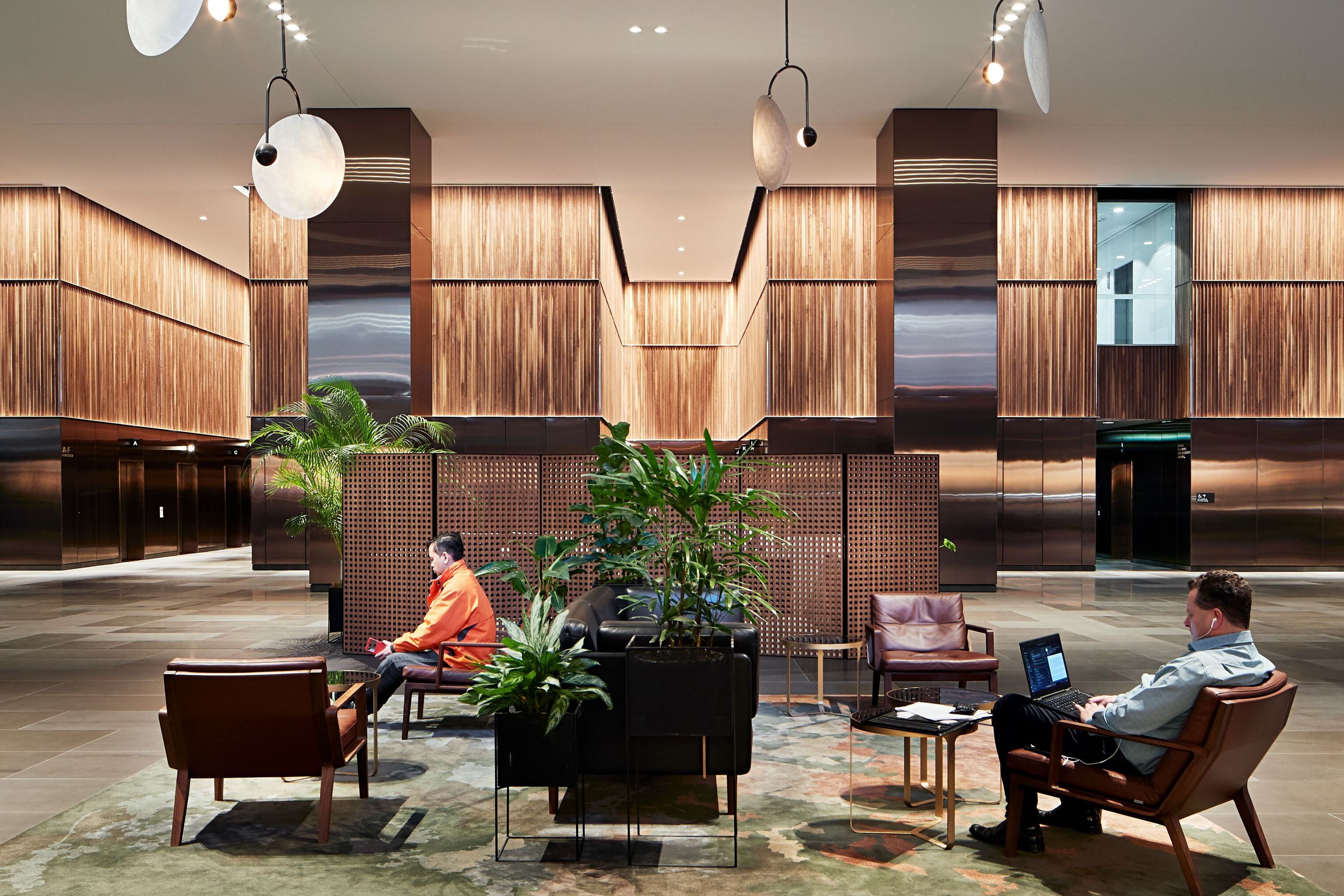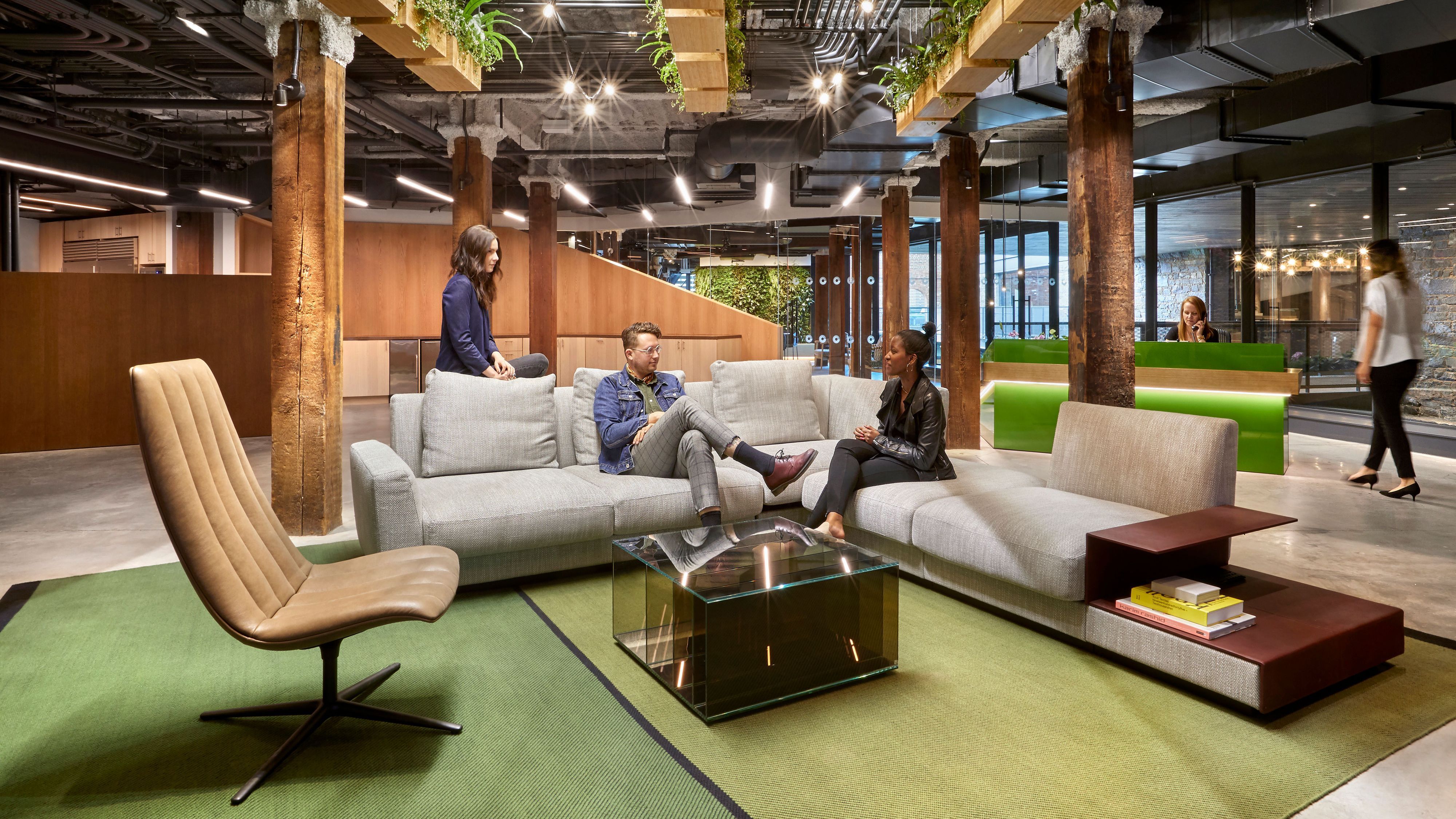 An expression of company values
A lobby offers every visitor an immediate and lasting impression of a company's identity and values, revealing its approach to guests, partners, and employees alike. The people-centric interior design of this space creates and sustains a positive connection between the lobby and its user, sparking the desire to return.

In the lobby of law firm Kingsley Napley, London, the corporate color and material concept is reflected throughout while also taking into account the required fire safety regulations.
The ECP Asset Management lobby in Sydney's Pavilion Building, meanwhile, maintains visual connectivity to the curved architecture across the space. Incorporating sustainable, natural materials, the interior design represents the company's open, ethical approach to investments.